The United Kingdom is one of the primary tourist destinations in the world. People come from all over the globe to visit London, Birmingham, Manchester, and many other great spots. However, traveling to the UK in the winter is far less common than visiting during the summer months. Here is a look at some of the things you can do if you are thinking about visiting the UK this winter.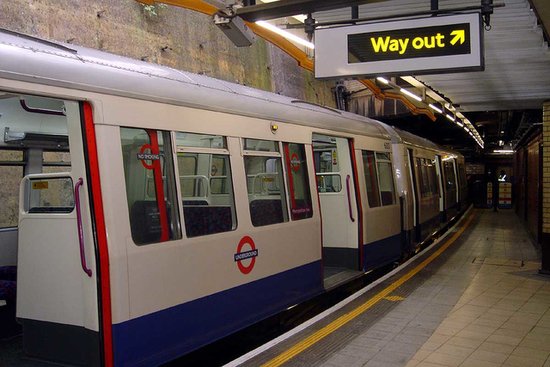 Catch a Football Game

There are plenty of fantastic football matches taking place in the UK this winter. The Christmas period often consists of a game every two/three days, with fans enjoying plenty of entertainment. There are some big games taking place this winter, with Arsenal facing Chelsea, Liverpool going to Manchester City and Chelsea, and Manchester United entertaining Tottenham. See if you can get the tickets for this match to experience the magic of New Year's Premiership football.
Football is very much a winter sport in England, with a bulk of the Premier League's games taking place during this time. December and January consists of at least 12 Premier League rounds, and the third round of the FA Cup. If you are a football fanatic, this is the perfect time to visit Britain. Players are at the peak of their fitness, teams know the importance of winning every game, and the atmosphere at the stadiums will be electric. The Red Devils seem to be picking up on their form so getting Manchester United tickets for winter fixtures might be a good idea as exciting matches are ahead.
Check out the London Theatre District

The London Theatre district is one of the most impressive in the world, second only to Broadway. There are plenty of great musical, drama and comedy performances taking place this winter. High profile events include "Dirty Dancing", "The Lion King", "We Will Rock You", "Full Monty", and "The 39 Steps". If you are a theatre buff, you will have an incredible time in London. The winter is far less busy than the summer, which means more available tickets, better seats, and discounted prices.
Visit Famous Attractions

The entire UK, and particularly London, is full of terrific historical sites that every tourist should see at least once in their lifetime. The Houses of Parliament and Big Ben are a sight to behold, and they stand out as soon as you get near them. Buckingham Palace is a similarly impressive site, and the London Eye is a magnificent modern structure. If you are a history puff, a visit to the Tower of London site is a must, along with the British Museum, National Gallery, and the Tate Modern museum.
Benefit From Fewer Crowds and Discounted Rates

Many people shy away from visiting Britain during the winter, but it is actually the best time to plan a vacation. Unlike the summer, there are far fewer visitors coming during the months of December and January. This means that hotels are cheaper, there are fewer queues at tourist spots, and the entire country is in a pleasant state. If you want to visit museums, historic houses, art galleries, theatres, and other attractions, winter is the time to plan a UK trip.
In addition to cheaper hotels, motels and hostels, you will find that most attractions have reduced rates during the winter months. Spring and summer are prime tourist seasons, but at all other times these attractions will have their "out of season" rates.
Admire the Natural Beauty

Many national parks and rural areas in Britain look vastly different during the winter months. When leaves change color, or are stripped of their leaves, the entire landscape changes drastically. If you visit in the winter months, you will get a chance to observe these differences, and see a totally different side to this wonderful area.
Whether you are interested in visiting London, catching a football match in Manchester or Liverpool, and admiring the natural beauty of Glasgow and Edinburgh, visiting the UK in the winter is something you must experience.